Flip-flops are a very popular item. But it can completely become a "fashionable" fashion accessory if you know how to choose the outfit.
This item is a favorite fashion accessory because of the comfort it brings to the user. Especially in the summer, in hot, stuffy weather, people tend to leave behind sneakers that narrow their legs or stiff high shoes. If delicate and skillful, the common flip-flop can become a fashion item that attracts all eyes on the street.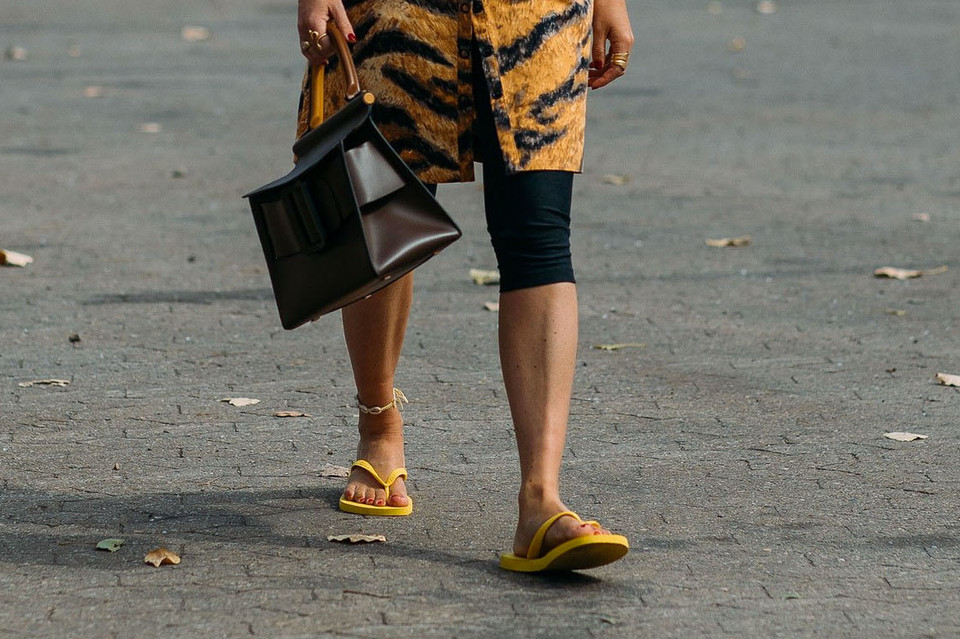 Flip-flops used to be a cheap item
This item appeared 6,000 years ago and changed over time, so it has a very high popularity. Fast, compact, lightweight and comfortable, the image of flip flops used at home or at the beach is too familiar to the eye.
Now a popular fashion accessory
In recent years, when applied fashion is more popular, people often look for "multipurpose" items: both convenient and comfortable, but can also be combined with many styles and items. other. Flip-flops are no exception to that trend. Instead of feminine heels, flip flops can completely be considered part of a "high-fashion".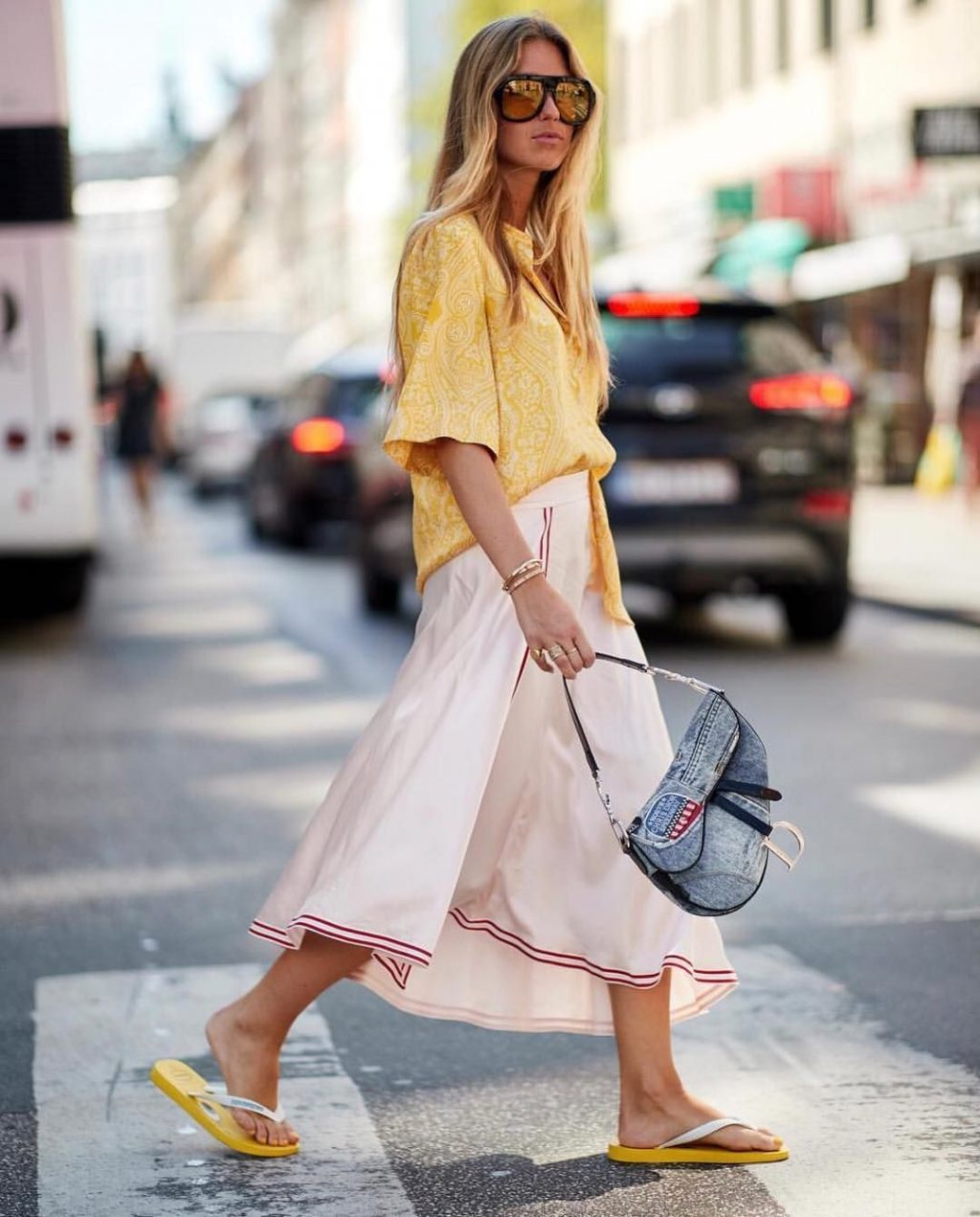 Even fashionistas or stars can't "resist" the attraction from the flip-flop trend. Not only "from home to the street", flip-flops are also combined with trendy outfits on the street at fashion weeks.
How to dress up with this item
Of course, wearing a girly dress and then flipping your feet into flip-flops is not a trend. It is because of the "popular" nature that sometimes flip-flop need sophistication in the way they coordinate. If you are not careful, flip flops can make you sloppy, even somewhat indecent when stepping out onto the street.
Minimalism
When deciding to use flip flops as a fashion accessory, you should pay attention that the outfit should be in sync with the accessories. A feminine, extravagant dress certainly cannot go with the popular, monotonous style of flip-flops. At that time, the minimalist style is a great choice.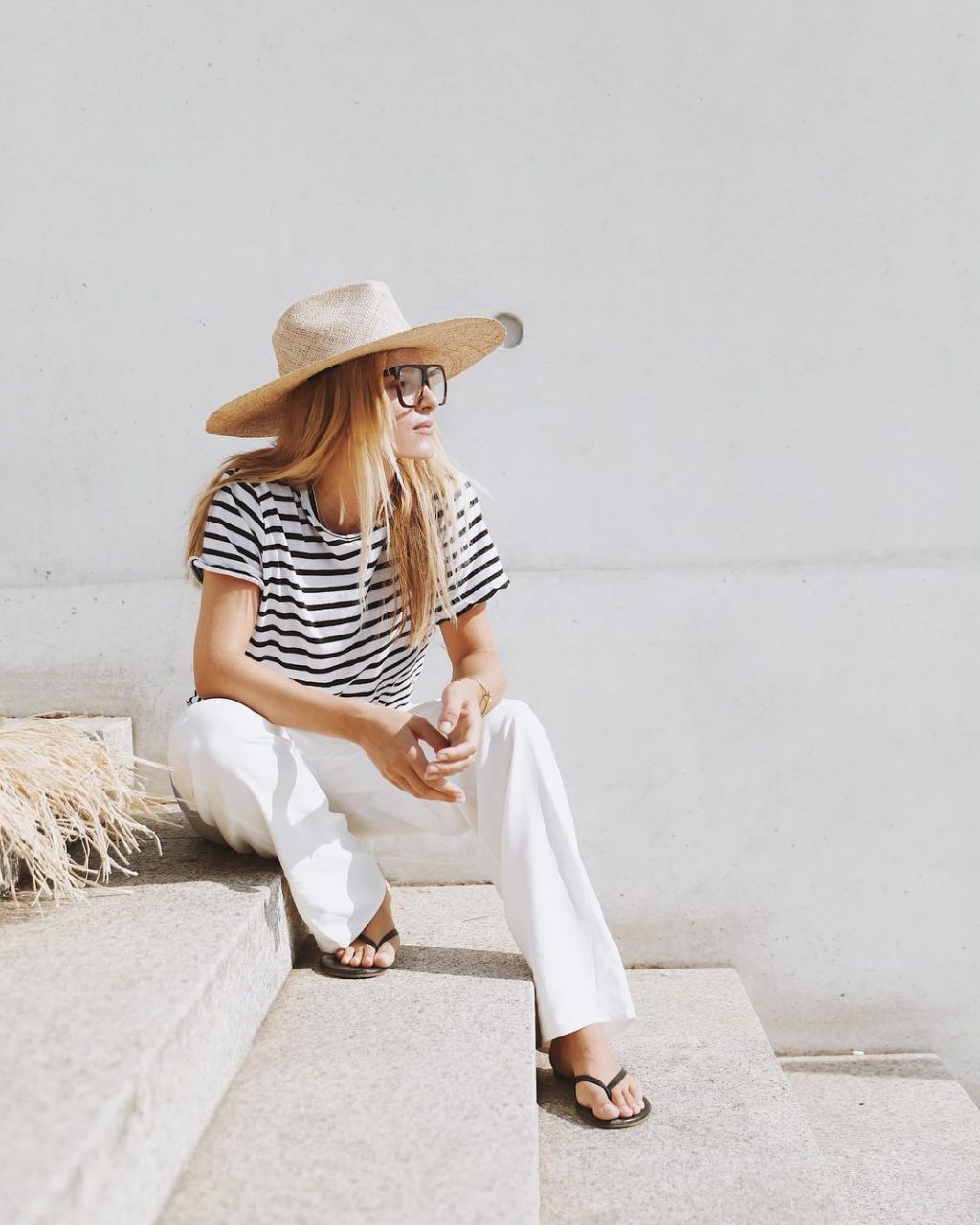 The material of the outfit
The time when flip-flops are most popular is also the time when cool materials such as linen and cotton "take the throne". Therefore, when wearing clothes or dresses made from such materials, combining with flip-flops is an ideal piece.
Just like choosing an outfit, the accessories that go with flip-flops should also have the same simplicity. Sedge hats, mesh bags or "wooden" accessories made from bamboo can completely become more eye-catching when combined with flip-flops.