Grunge fashion trend peaked in the early 90s of the last century. Although initially not well received, today Grunge is one of the most loved trends.
Grunge – fashion heritage of the 90s
At the beginning of its appearance, the Grunge fashion trend was treated like a step-child of the beautiful fashion world. Over two decades, Grunge has survived to this day to be solemnly honored as one of the most cherished legacies of '90s fashion.
Grunge – the unfashionable
Grunge fashion trend is a fashion trend that peaked in the early 90s of the last century. Grunge's roots are a community of rebels who listen to rock in the basement and surf on the pavement. Irregular, patchwork grunge from pieces of clothing buried deep in everyone's closet: baggy baggy jeans, shapeless flannel tops, dusty Converse sneakers in tatters …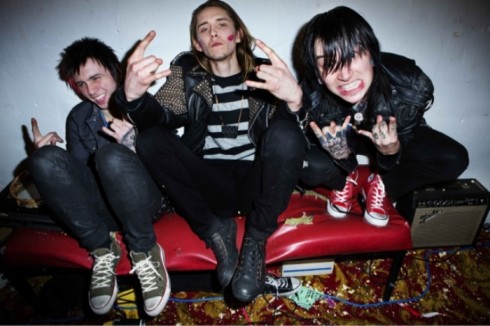 The birth of Grunge fashion at that time was like a declaration of war against the haute couture fashion world, which was always lavish and tidy. Instead of outfits from famous fashion houses with well-sewn stitches and sophisticated silhouettes, Grunge throws in contemporary sloppy and sloppy dresses. The girls are dressed in oversized baby doll dresses, Dr Marten combat shoes, bold eyeliner eyes and messy hair.
The boys were clutching skateboards and worn-out classic Converse All Star shoes, and baggy baggy pants. It can be said that Grunge has culminated in the concept of comfortable, casual fashion – a rarity in this frivolous, tailor-made world.
However, despite being loved all over the streets of the Northwestern United States, the Grunge fashion trend is still turned away by the mainstream fashion world. At the time, it was not highly appreciated to buy things at secondhand stores instead of lavish malls and dress like beggars.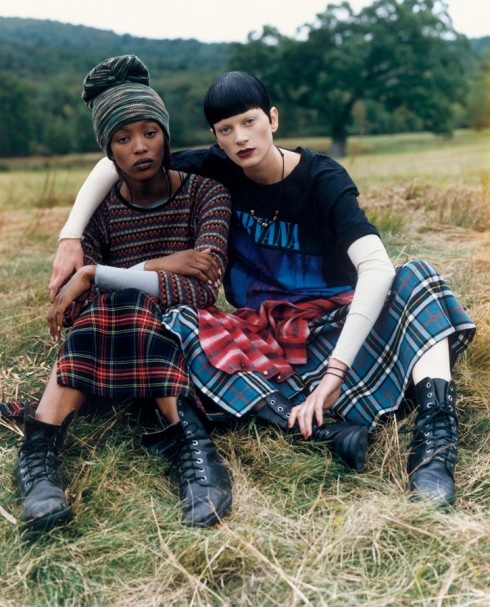 Haute couture circles shake their heads at the designs that simulate Grunge on the runway because they (and fashion lovers) think that no one spends a huge amount of money to buy old, tattered pieces. Yet in 1992, when Marc Jacobs released the Spring 1993 collection for the Perry Ellis brand with Grunge inspiration. He received all the disapproval of high-profile critics and was evicted from home. this fad. In the same year, these designs of Marc appeared in Vogue with contemporary faces such as Naomi Campbell, Kristen McMenamy … making the public more excited because of the decline of fashion with Grunge.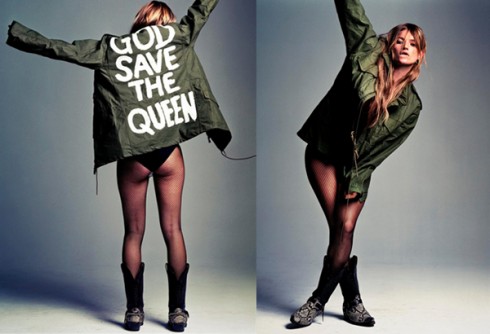 However, Grunge's enduring vitality is proven over a period of more than two decades. In the current context, Grunge, like other trend lines, is an endless source of inspiration for top fashion houses. Grunge does not hit hard on conventional aesthetic values, but instead is the personality and attitude of those who dare to put themselves in Grunge's awkward clothes.
So far, the runway has also taken a more conciliatory attitude to Grunge and wide arms to this trend: For example, Hedi Slimane's Fall 2013 collection for Saint Laurent featured loose pullovers or Fabulous faux fur coats took to the catwalk as a well-meaning salute that brought Grunge closer to Haute Couture fashion.
That same year, Raf Simons also re-inspired Grunge fashion with a menswear collection with impressive printed jackets worn by Kurt Cobain – the most famous Grunge idol of the 90s. From being a trend of the unfashionable, Grunge has progressed to large runways that gradually stretch to cover the streets of the most fashionable capitals.

It can be said that Grunge fashion has become a legacy of the fashion world mainly because of the enthusiastic support of the community of young people who always go against the trend. They have brought a seemingly unfashionable, anti-fashion trend to become one of the most personal trends of the contemporary era.